Hotels
IEEE AP-S/URSI 2017 will be held at the Manchester Grand Hyatt in San Diego, California.
Please note that the Grand Hyatt is sold out. Additional hotel information is available on this page. Please do continue to check various travel sites, such as Travelocity and Expedia. The Hyatt is located in Downtown San Diego, if you are looking for something closer in to the symposium venue.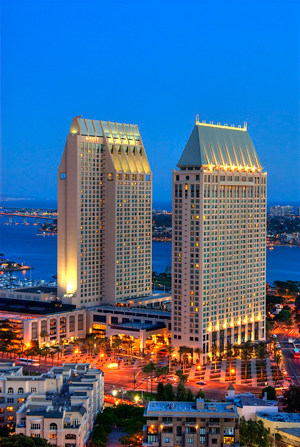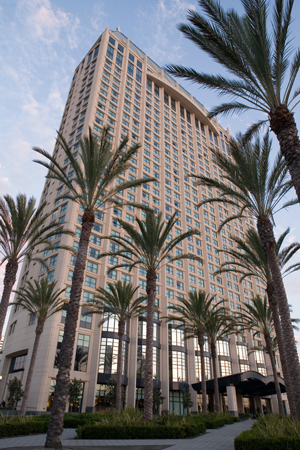 Manchester Grand Hyatt - Sold Out
One Market Place
San Diego, California 92101 USA
https://manchester.grand.hyatt.com/en/hotel/home.html
Telephone: +1 - 619.232.1234
A block of rooms has been reserved for guests attending the 2017 symposium. The negotiated room rate ($219.00 per night plus taxes) will be available until June 7, 2017 or until the group room block is sold out, whichever comes first. To take advantage of the discounted rate, please make your reservations here. A limited number of Government Rate rooms are available, but please be advised that upon check-in, you will be required to show your i.d. as proof that you're eligible for the rate.
You may also call the hotel directly, +1 – 800.733-7313 OR +1 – 619.232.1234 and reference the name of the symposium.
If you have any difficulty with your reservations, please send an e-mail to info@2017apsursi.org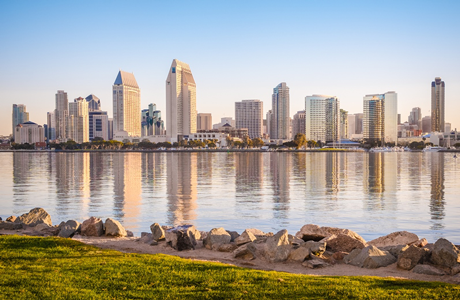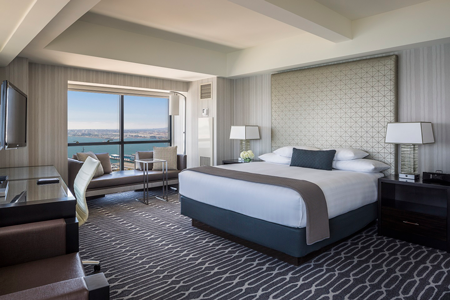 ---
The symposium host hotel, the Manchester Grand Hyatt, is now sold out. Please review the list of alternate hotels below. There are not specific group rates at these hotels. Some are within walking distance, some require a short trolley ride, which would bring you within a few short blocks of the hotel. This information is current as of May 24, 2017.
Motel 6
2353 Pacific Highway, between Laurel and Juniper
(619) 232-8931

1 1/2 blocks from Middletown Trolley station and within (long) walking distance of the Manchester Hyatt.
1 single bed (2 people) about $125 USD with tax
2 bed (4 people) $133 USD
Parking for one car is free.
Hilton Garden Inn
4200 Taylor Street
Old Town Area
(619) 294 2512

Average $292 USD/night with tax
Parking $17
5 minute walk to Old Town Transit station for trolley to Manchester Hyatt (Seaport Village stop).
Pacific Inn Hotel and Suites
1655 Pacific Highway
(619) 232 6391

Sunday $276 USD with tax
Monday-Thursday $365 USD with tax
Friday $298 USD
5 minute walk to the Little Italy trolley station.
Best Western Plus Hacienda Hotel
4041 Harney Street in the center of Old Town
(619) 298 4707

It costs about $270 USD/night. It is a traditional hotel with services and charges for parking.
10 minute walk to the Old Town Transit Station for trolley to Manchester Hyatt (Seaport Village stop).